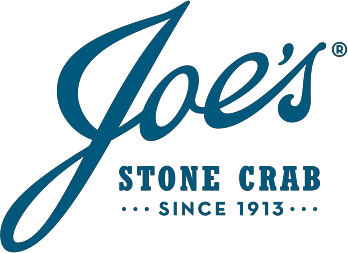 Joe's Stone Crab is a 109-year-old family business, founded as a lunch counter by Joe Weiss and his wife Jennie. Over the years, Joe's has grown to become the largest, most profitable independent restaurant in the country. The fourth generation is currently in leadership and the fifth generation is in training. It's worth reading their story.
Joe's Stone Crab rakes in about $38,400,000 a year. With an average check (think "donation") of $87.
Joanne Bass, who retired in 1995, was the third-generation owner and manager. (Her son's the boss now.)  I once asked her, "Joanne, why don't you ever talk about your interest in customer satisfaction? What do you do to make sure customers come back again and again? What's your magic?"
Her answer: "I don't think about it. I think about my employees. If they're happy, I know the customers will be too."
That's the lesson I want nonprofit leaders to learn:
Treat your fundraising team well. You'll get more donors who become lifelong, passionate supporters.
Too bad fundraising teams don't stay in their jobs for very long. The average tenure for a fundraising staffer is only about 16 months. Joe's servers and kitchen staff stay an average of 10 to 15 years and some have worked there for fifty years. They are deeply engaged.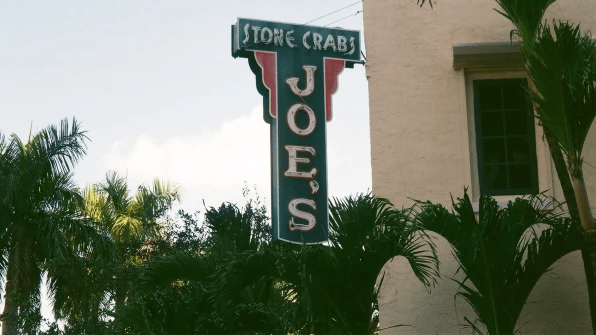 Joe's Stone Crab's employees love their jobs, so they keep them for decades. Want a great wait-staff position? Apply to Joe's but be prepared – the competition is stiff. Kitchen and wait staff stay and stay and stay. They're invested and engaged.
Meanwhile, back in nonprofit land, we worry about donor retention, which is painfully low. But we don't seem to pay a lot of attention to employee retention. Average tenure of fundraising employees is around 16 months.
Hmmmm. Could there be a connection between employee retention and donor retention?
Second Lesson:  Employee Engagement.
Joe's also goes way beyond the "conventional wisdom" of the restaurant industry to ensure employee engagement. They pay well. And since the 1970's, they have also provided health insurance, pensions, and profit sharing, and every employee gets an annual bonus.
We can't say the same for most nonprofits. Fundraising professionals, in my not-so-humble opinion, tend to be underpaid for the daunting, difficult, and mission-critical work they do. And can somebody please tell if there's a nonprofit that offers pensions and profit sharing, much less an annual bonus?
I know a zillion of you are getting ready to throw something at me, telling me how "we're nonprofits" and "we don't have a lot of money." Have you thought about how much it costs you NOT to have engaged, invested employees? Think about how much it would benefit your mission, and your bottom line, if you didn't have a revolving door of employees. Maybe that's why you're not raising enough to pay your staff at competitive rates.
Lesson Three: Experimentation
Joe's leadership has kept the restaurant in the pretty much the same location since its founding, but over its 100+ year history, they've experimented regularly, and every experiment has provided more customer delight. They added a huge new bar, reducing the number of tables. More diners showed up. They opened a 'take-away,' eventually adding a few tables. More diners showed up. They bucked industry trends to pay higher salaries. More diners showed up.
The nonprofit sector has been resisting innovation and experimentation for years. What's happening with donors? The number of households giving anything to charity at all has fallen precipitously.
In other words, fewer donors show up. While more causes, clients, and social problems pile up outside your doors.
Can We Fix This Before It's Too Late?
Yes, but we must be prepared to do stuff that's outside the norm. We must be willing to change. And one of the things we have to change, which will result in more donors showing up, is the way we manage our employees.
Start with the basics.
Set clear, quantifiable performance expectations. People who know what's expected of them are happier, more engaged, and more productive.
Don't set expectations and then change your mind. Nothing bugs development staff more than being asked (demanded) to change horses in midstream. Don't ask your best-performing major gift officer to drop everything and run an event. Don't tell your grantwriter her job also includes getting auction items.
Clarify your value proposition. If you don't know what you're offering, how can you offer it?
Document Ideal Funder Profiles. See Rule #1. If/when you find your development team trying to get blood out of a stone, er, I mean cultivate a prospect who has no money or interest, encourage them to stop it. Teach them how to qualify their prospects.
Keep track of progress against plan. It the only thing you measure happens after the process is complete, you haven't learned much about the process. Most nonprofits only measure dollars in the door, when it's too late to save time, correct course, or try something different.
Invest in your people. Provide opportunities for professional development. Treat them with respect. Listen to their ideas and opinions. Underwrite their memberships in trade associations. Thank them for doing their jobs. Show compassion when they're tired, overburdened, or are having issues in their personal lives.
It's always been curious to me, a long-time alum of corporate sales teams, to see how little attention nonprofits appear to invest in their development talent. In the twenty years I spent in corporate sales, my colleagues and I were "on training" three, four, five times a year, every year. Some courses were one-day events; others lasted up to two weeks. And they paid our travel and lodging expenses too.
There is no doubt that the sector is an enormous contributor to life in the United States. If we lose that sector, we'll be in big trouble.
Our sector just plain needs the money. How do we get it? It's not just by adopting  innovative technology, although that's a great idea. We do it by improving the ways we manage our development people. They will be happier, they will stay longer – and most important, their engagement with your donors will be far more successful.
Please consider evaluating your current fundraising management practices and tech-assisted methods. If you don't know where the problems lie, it's pretty tough to fix them.  Learn more about the Leaky Bucket Fundraising Management Assessment here.